From END to END to ANYWHERE
Discover VSN's Suite of Broadcast Solutions
We have been working hard to make our broadcast solutions cover all the processes from Ingest, News Production and Media Management to Automation, Distribution, Second Screens, Business Intelligence and much, much more. Now is the time to start over, rethink and take your Company from the traditional End-to-End system to Anywhere you can imagine. Now is the time you might want to have one of our consultants take a look at what you can achieve.
VSN's product portfolio provides a complete suite of broadcast solutions covering the main areas of audiovisual content PRODUCTION, MANAGEMENT and DISTRIBUTION. A full end-to-end broadcast solution, covering news and live production, media asset management, MCR and studio automation for live broadcasting and second screens distribution. A modular, scalable and easy-to-integrate platform, ready to work on cloud environments, that adapts to your needs and guarantees a high return on investment. VSN Broadcast Solutions are used by over 1000 clients all over the world.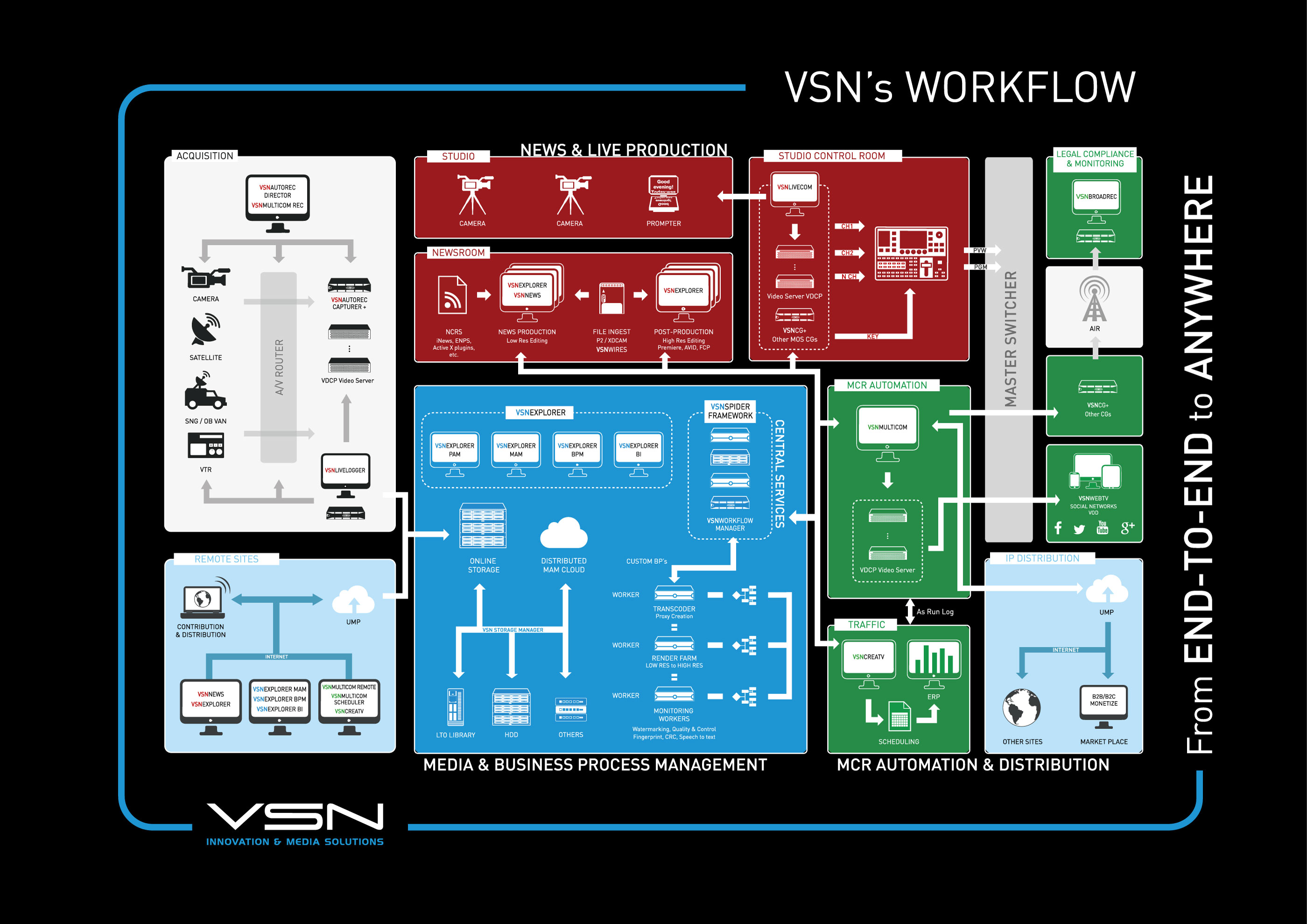 Would you rather want a live demonstration of VSN's Broadcast Solutions?
We will be happy to show you a live demonstration of our solutions.