Media Production solution for management and monitorization of production assets and tasks
Unleash your creativity with Media Production
Save resources to focus on your content creation. Organize all your production assets and tasks, and monitor their current status and evolution in real time, to always deliver your content on time. Assign people responsible for each process or task and analyze the quality of the media files and content created in each production stage.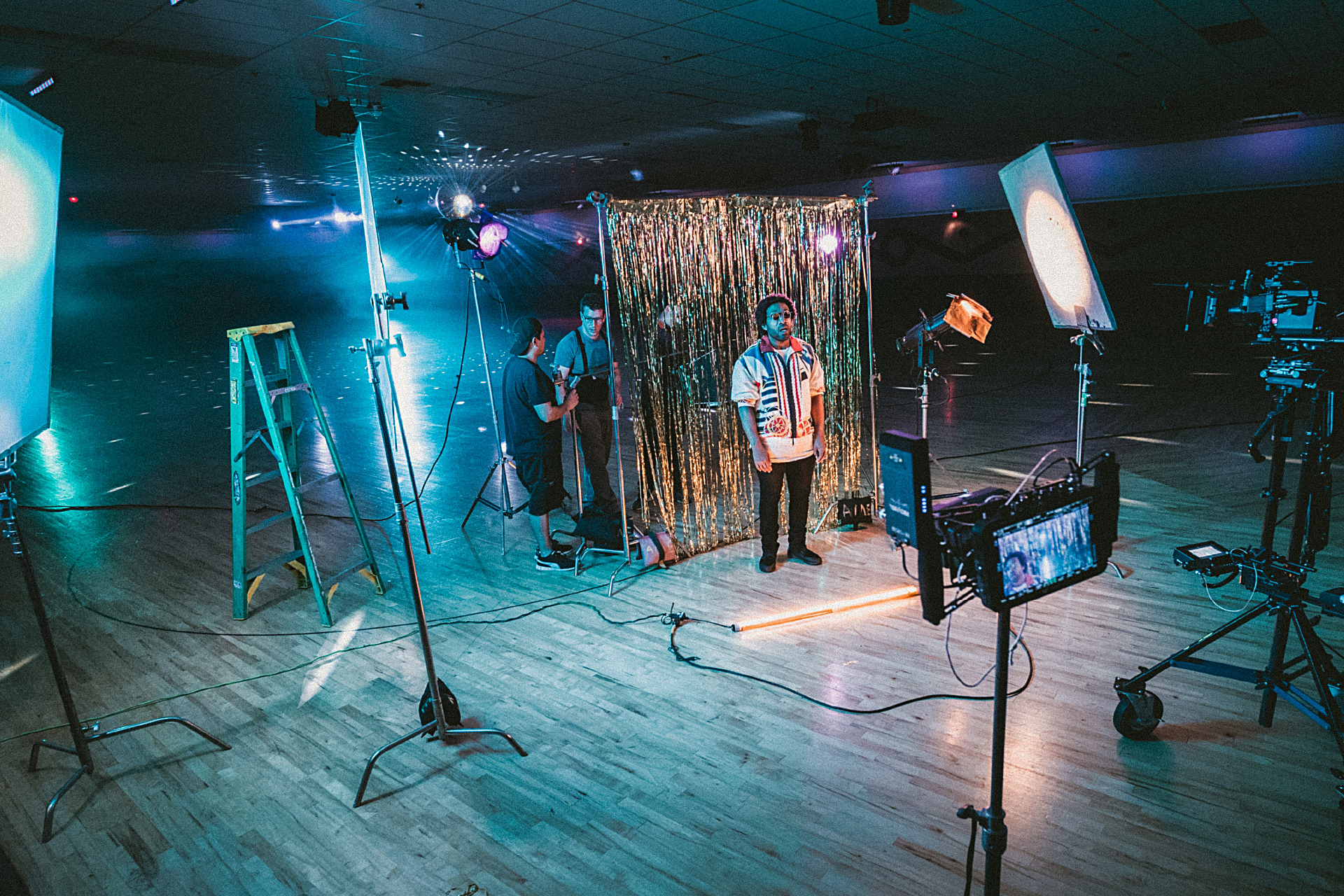 Discover the Media Production products
Production Asset Management
Meet the tough demands of multi-team and multi-location productions with VSNExplorer PAM, the definite software system designed to manage, organize and track the production workflows of all types of audiovisual content. Bet on a PAM system ready for the collaborative work of the future.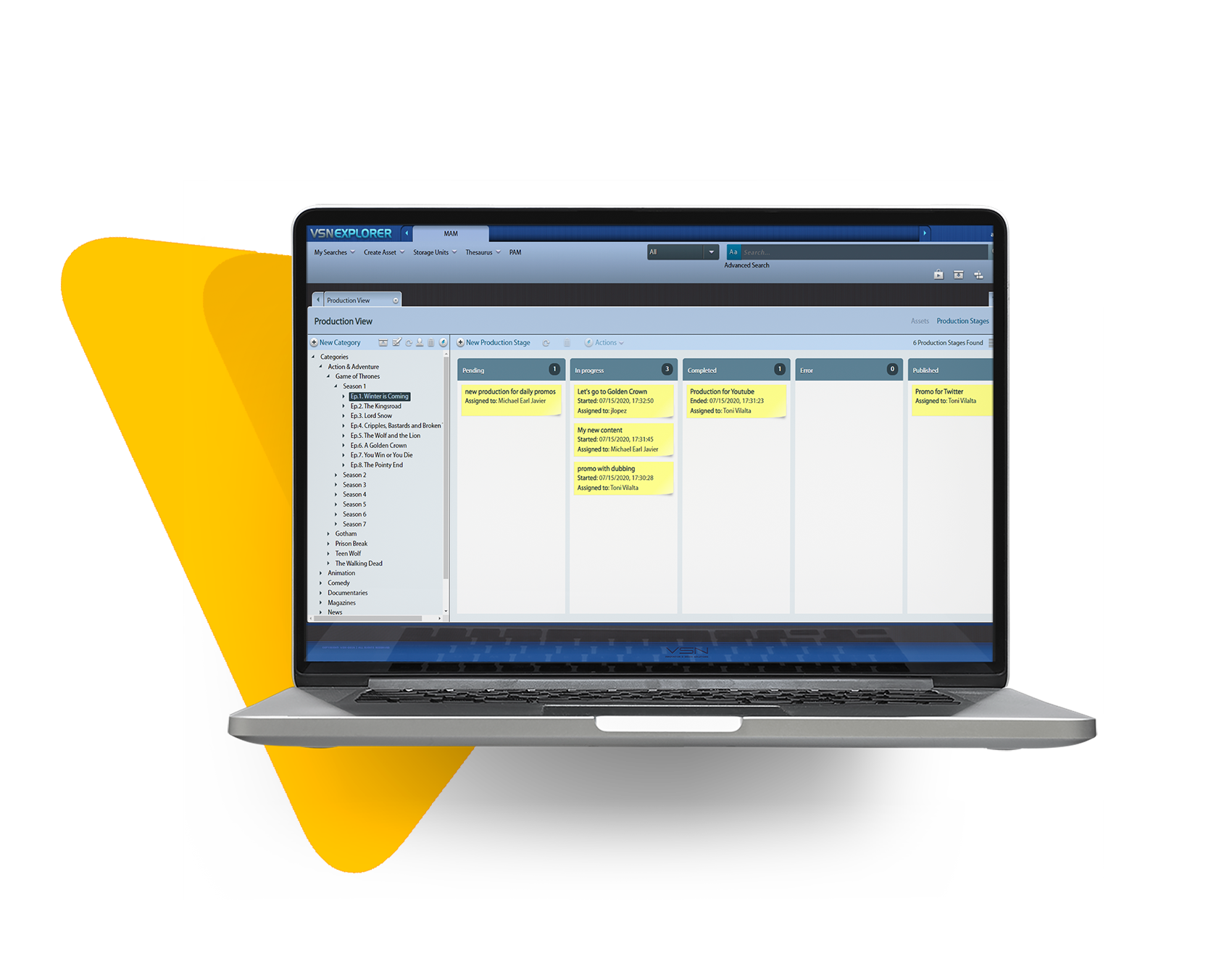 VSN's web video editor, Wedit, an add-on feature of the VSNExplorer platform, enhances collaborative work in Broadcast and Media environments and increases efficiency in media management and editing processes with heavy time constraints, such as news and live events' production.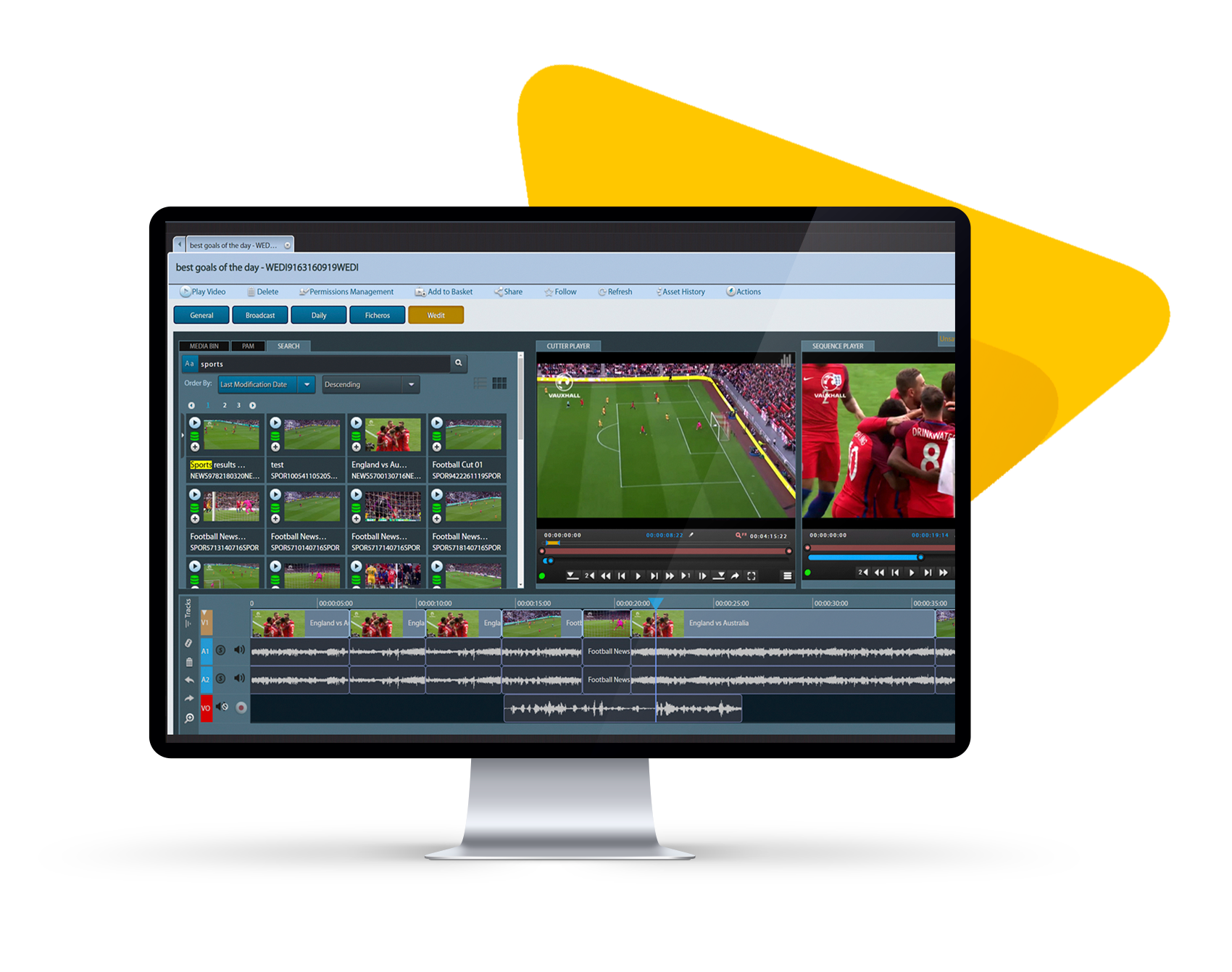 Business Process Management
VSNExplorer BPM is a system for managing the processes of media companies that allows task automation and orchestration. Its advanced features enable the creation, customization, automation and organization of each activity of the company, improving its efficiency and competitiveness.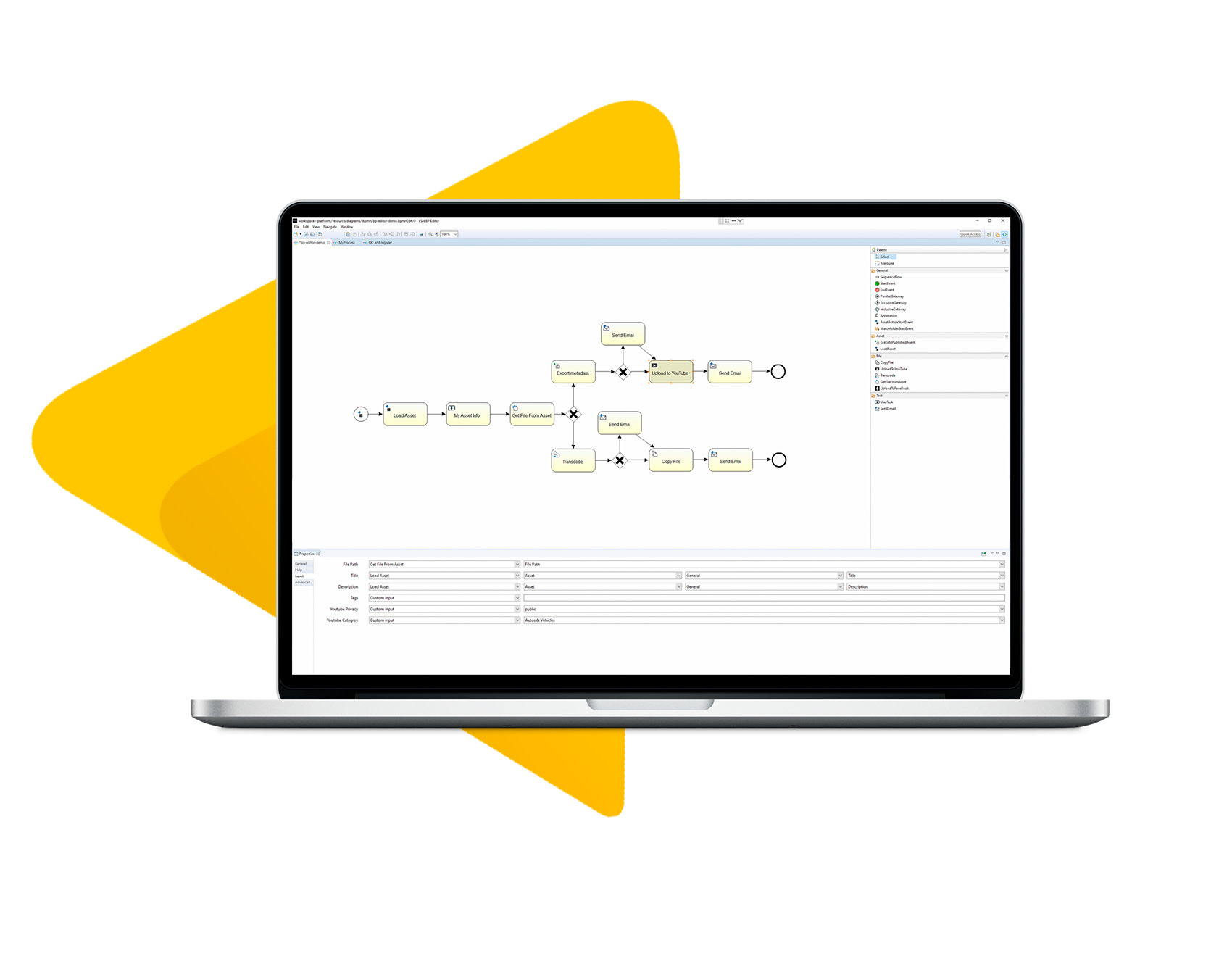 VSN's tool for Quality Control is capable of detecting technical errors that affect media files in each and every stage of their life cycle. It offers exhaustive information about the content's quality, warning users about any error that must be corrected and ensuring the minimum quality standards for broadcasting.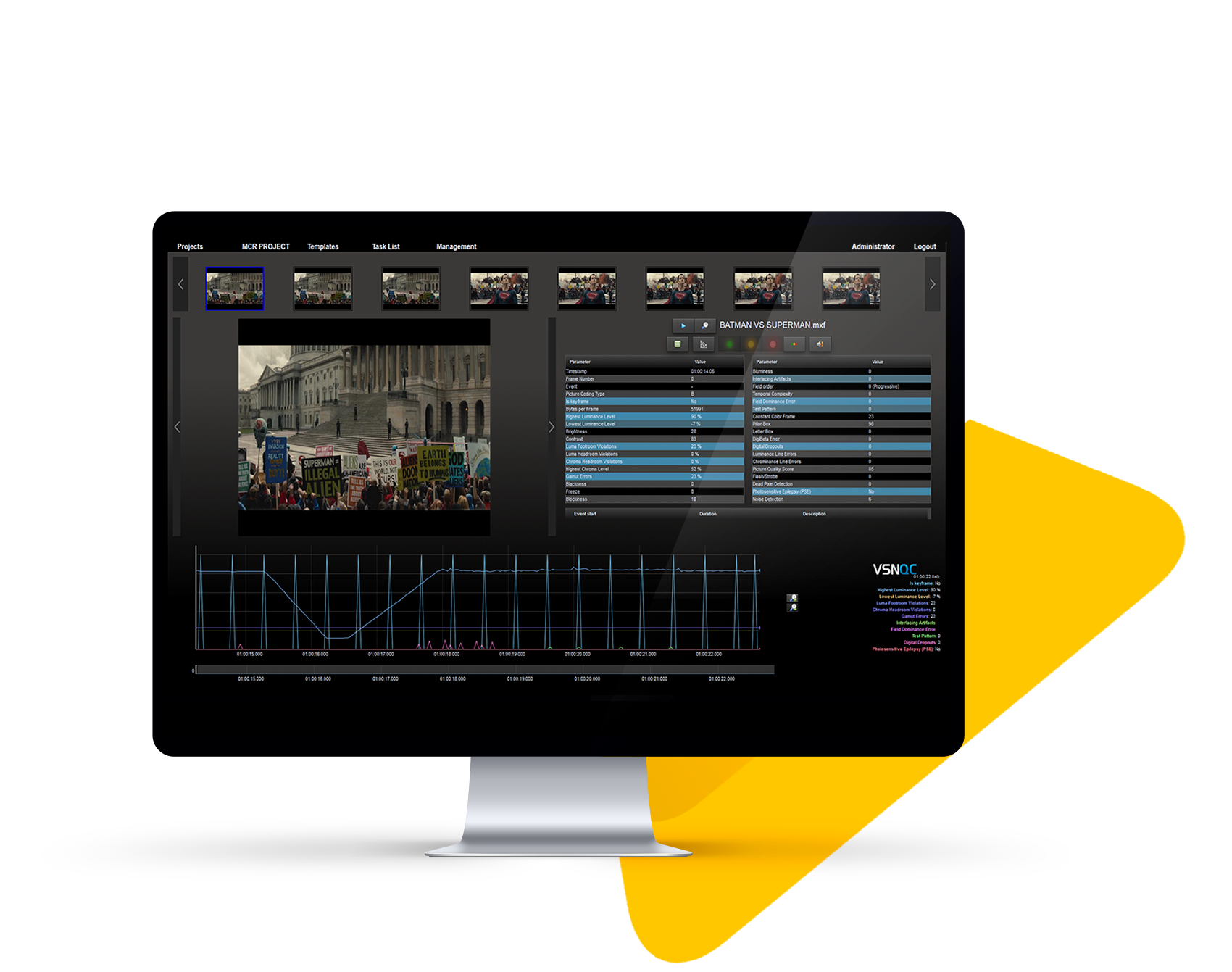 All you need, we deliver! Request your custom demo today
Who is Media Production for?
Use this solution to enhance your team's productivity with real time monitoring of production projects
The media production solution allows a small, medium or big-size teams to produce content through online storage and integrations with NLE's (including Mezzanine production workflows for high-res workflows) , a perfect setup for audiovisual marketing companies, YouTube channels or production houses to develop content in an easy and collaborative way.
Visualize your production in low-res workflows. Archive assets to optimize the system and save time
TV channels of all kinds can benefit from the production solution thanks to the previsualization of low-res workflows regardless of the content's location, which favours remote operations. Furthermore, the solution allows to archive assets or entire sequences to optimize the system and avoid costly and unwanted duplicates.
Edit content from anywhere. Plan events while the content is ingested
Modern journalists can benefit from remote working tools, such as VSN's web video editor, Wedit, to quickly edit their content from any location and also program events while the content is being ingested thanks to this Media Production solution, all of which benefits the fast-paced work environments in which they usually develop their daily activity.
What?
A pilot solution that allows the organization to carry out the news coverage for North America and the content delivery to their headquarters in Geneva, where it is distributed as part of the Eurovision News Exchange.
Who?
The Eurovision Americas Inc office in Washington D.C.
How?
A production solution including VSNExplorer, VSNOne TV and Wedit with which they can record a series of baseband signals and make a quick, simultaneous and collaborative selection of video segments for later validation and submission.
What?
The establishment of a global media asset management system (enterprise MAM) for its four radio stations, two TV channels and several interactive platforms.
Who?
Radio Télévision Suisse (RTS), a French-speaking public radio and TV station service based in Geneva and Lausanne.
How?
A centralized and fully web-based production solution including VSNExplorer MAM, VSNExplorer PAM and Wedit to manage all types of media for both broadcast and broadband needs.
What?
An End-to-End solution entirely composed of VSN's systems to consolidate its production environment and workflows for content planning and broadcasting.
Who?
Grupo Radio Centro, a media corporation that owns several radio stations and numerous frequencies in Mexico.
How?
Through a production solution including VSNExplorer PAM, Wedit, VSNOne TV and VSNCrea, to manage and organize the entire production work environment (video edition, playout and scheduling).
Our customers are the key to our success
Discover why companies in more than 100 countries have already trusted VSN's solutions.
The greatest success stories of our customers deserve to be shared