VSN has participated in the World Conference of the Fédération Internationale des Archives de Télévision – International Federation of Television Archives (FIAT/IFTA), which took place in Dubrovnik, Croatia under the theme "Champions of value and trust. AV archives in all-media world".

As the title itself reflects, this conference was about media managers, strategists, engineers, cataloguers, developers, researchers, policy makers, consultants, service and materials providers from all over the globe coming together to present, listen, exchange visions and celebrate the highlights of the media archiving profession.
During this event, the most important meeting of the year for media and archive management professionals, VSN experts had the chance to network with industry leaders from all areas of the Broadcast and Media industries as well as to attend a multitude of conferences, panels, keynotes and round tables where topics such as rights management, cloud archiving, artificial intelligence and semantic metadata had special relevance and its future implementation took also center stage in many discussions.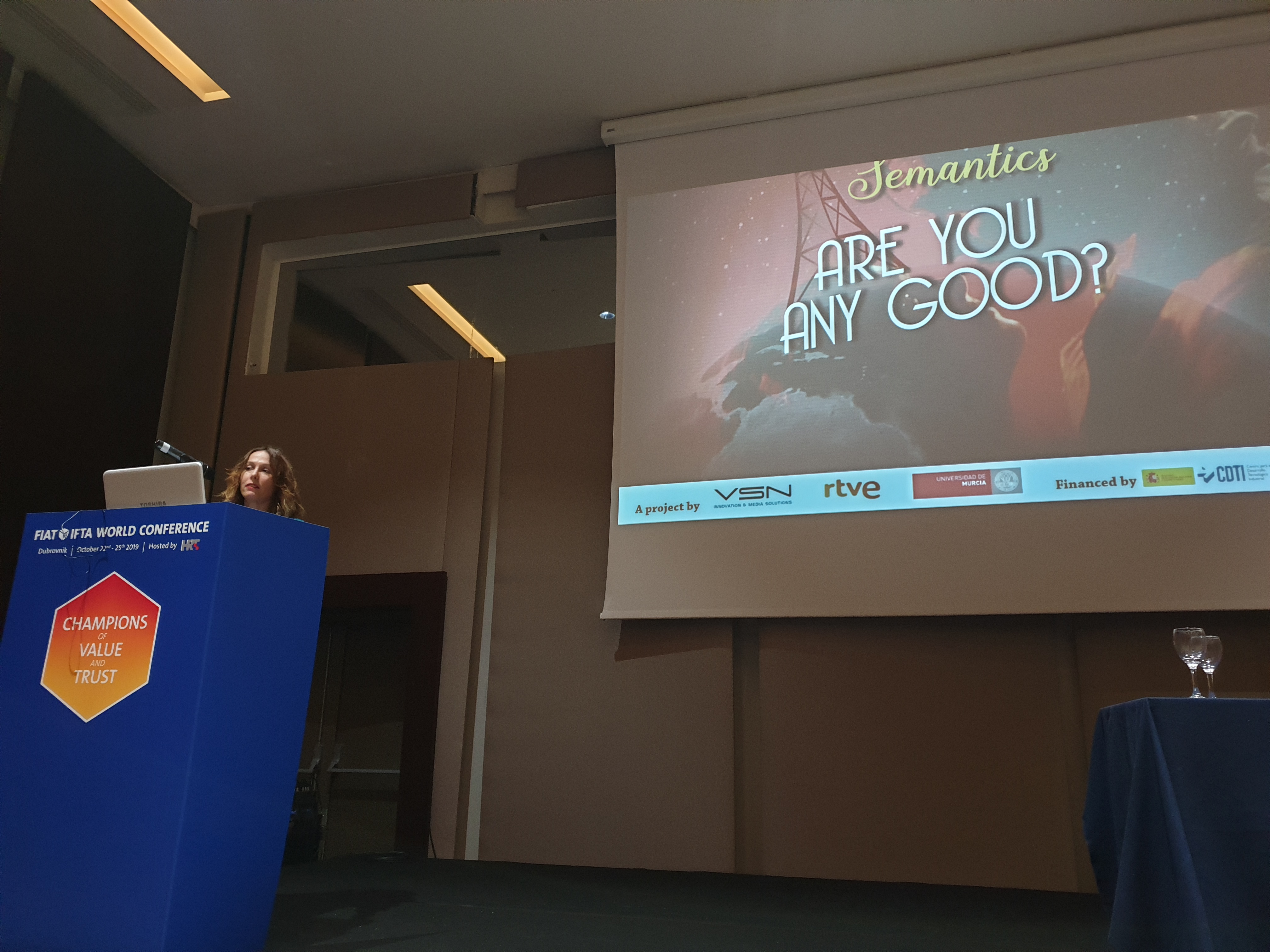 Moreover, on Wednesday the 23rd, Virginia Bazán, Project Manager of Archive at RTVE, conducted a presentation under the title of "Semantics. How good are you" about an ontology for using Semantics in the description of scenes in order to achieve unambiguous, accurate, language-agnostic metadata for content. This project, developed in collaboration with VSN's CTO, Manuel Escribano, researched and developed a method to expand the reach of our Archives and maximize the findability of our content.
"Nowadays, not everybody is fully aware of the importance and the potential of metadata. Nevertheless, there is an increasing need for new ways of structuring the metadata and being able to efficiently use semantics to acquire and catalogue audiovisuals metadata is key to optimize the value of your content. In the presentation that Virgina and myself conducted last Wednesday, we showed the different ways that this method, which she has developed along with my colleague Manuel Escribano of VSN, can be useful as for instance, the incorporation of Natural Language Processing technologies, can highly facilitate the documentalists workload." says Roberto Pascual, Global Sales Director at VSN.
In regards to Artificial Intelligence, another hot topic for media management and archive professionals, Roberto Pascual added that "the vast majority of the media companies and organizations that attended the conference had already tried this technology and there were several opinions about it as not everybody uses AI for the same purposes. However, overall there was an agreement concluding that AI engines are highly beneficial for certain aspects of media management such as advanced cataloguing and that they are going to keep developing it with better accuracy ratios and new features."
VSN has proved once again that its solutions are leading the way in the industry with its participation in this prestigious World Conference. Those who couldn't meet with us at the conference and are interested in discovering more about VSN's research conclusions and it's media management solutions, can visit our corporate website or get in touch with one of our commercials through the email address sales@vsn-tv.com.