The international trade association for suppliers of broadcast and media technology (IABM) has selected VSN's new web video editing tool, Wedit, as one of the finalist for its prestigious Design and Innovation Awards. The winners will be announced on Saturday, 16th of September, at the Emerald Lounge of the RAI Amsterdam Convention Center during the international fair IBC Show 2017 for the Broadcast and Media industry.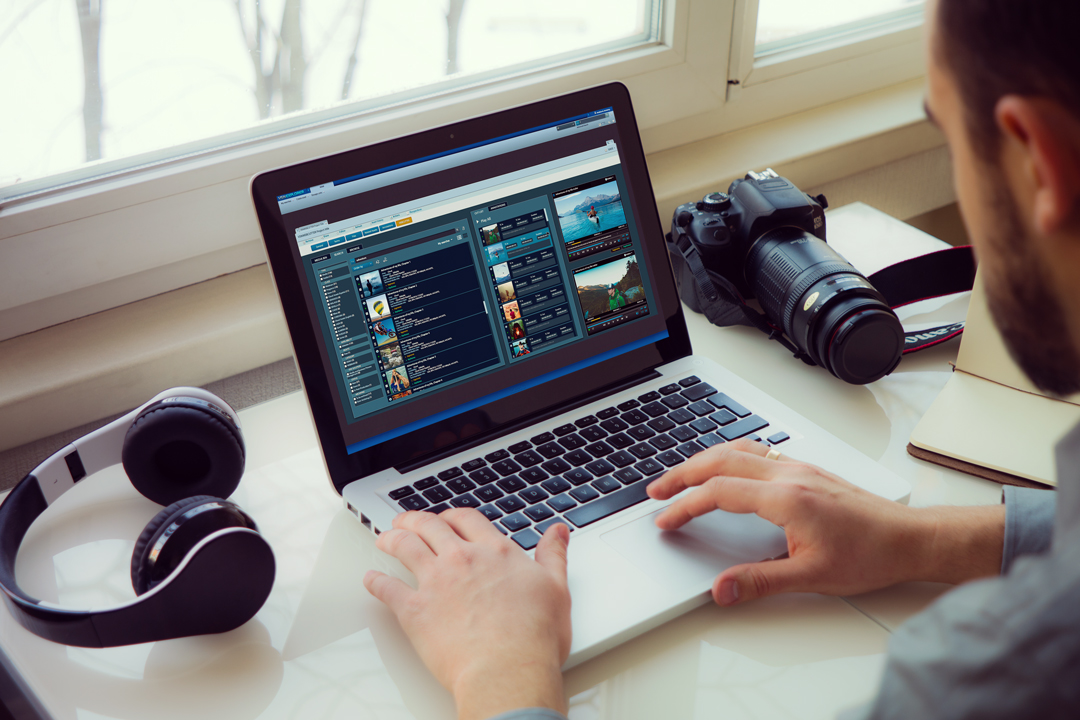 VSN's brand-new video editing tool Wedit, 100% web-based and integrated into its media and business process management platform, VSNExplorer, has been selected as a finalist and one of the leading systems in Broadcast innovation for the IABM Design and Innovation Awards 2017 organized by the IABM association.
This editing tool, fully developed in HTML5, allows editors and journalists to quickly edit videos and leave them ready for broadcast from a single interface and avoiding the need to switch between windows to finish their work. These features have been key for the jury of the IABM Awards – a panel of 40 independent industry experts – in order to recognize Wedit as one of the most interesting and technologically significant systems that are expected to drive innovation into the broadcast industry.
"Once again we have had a very difficult job to pare down consistently high quality entries for this year's Design & Innovation Awards down to a shortlist of just 40 – innovation in our industry continues at a breath-taking rate," said John Ive, IABM Director Strategic Insight, chairman of the judging panel. "It will be a real challenge for the judges to select the eventual final winners. Just making the shortlist is an achievement in itself."
"It is an honor and a great pleasure for us to have been selected as finalists of these prestigious awards thanks to our new web video editor.", says Jordi Capdevila, Marketing Director at VSN. "Wedit has been one of the projects to which we have dedicated more effort and dedication in this past year, since we truly believed that we were building a very useful and innovative tool. Therefore, we are pleased to see that the Broadcast industry agrees with us and that it perceives all the potential that Wedit has, as well as all the great advantages that it offers in terms of improving efficiency and saving of costs and time.", concludes Capdevila.
VSN will compete in these awards against Avid, Digital Anarchy and ZOO Digital companies. The winners of the 10 product categories awarded by this association will be officially announced during the awards ceremony that will be held on Saturday, 16th of September, from 6 to 8 PM in the Emerald Lounge of the RAI Amsterdam Convention Center. The ceremony will be hosted during the IBC Show 2017 international fair. Any person interested in attending can register now through IABM's official webpage.