As every year, the technology company is preparing itself intensely for IBC trade show, one of the most important events of the broadcast calendar, with the publication of a specific website for this 2017 edition. Both, the most outstanding developments that VSN will present at the show, and the instructions to attend and meet with the experts of the company, are available on the site.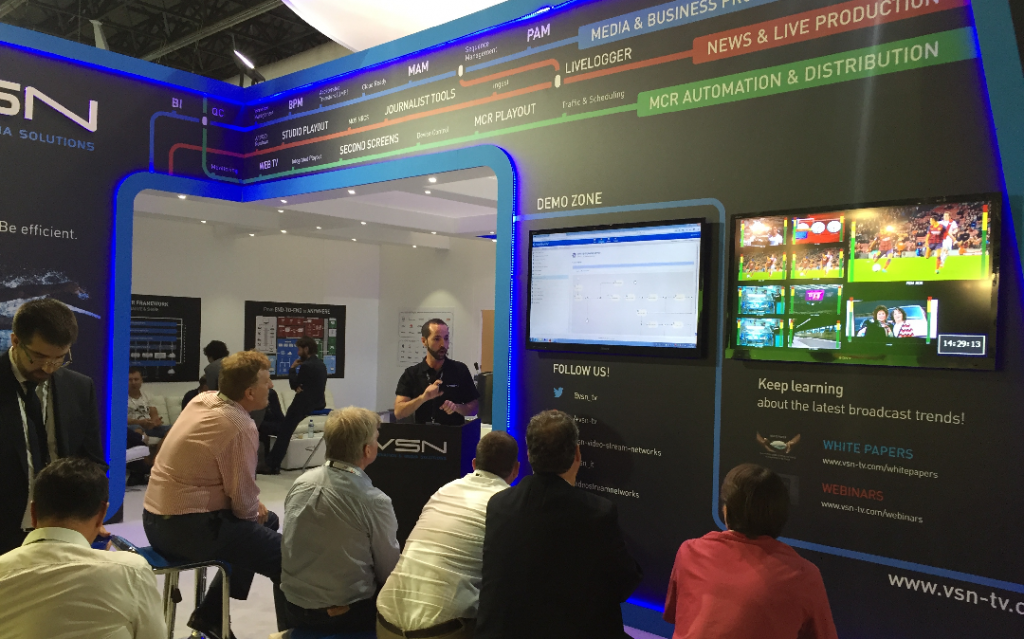 Countdown for IBC has already begun and, to keep its customers constantly informed, VSN presents its website dedicated to this year's edition, which marks the 50th anniversary of the event. This space gathers all the efforts dedicated by the company to this trade show held in Amsterdam and one of the main professional events in the world for the Broadcast and Media & Entertainment sectors.
This website highlights the innovations and developments of VSN's solutions that will be presented during the event, as well as other interesting information about the company's participation in the show: the location of its Stand in hall seven, how to attend the event and book a meeting or a Demo with the professionals of the company, who are also presented within the page. Lastly, the company's latest news and activities are available in the site through its social networks.
"Developing this website seeks to meet our main goal: to provide our customers and all our audiences with all the information they might need. From VSN we always seek to expand both the content and the number of channels through which we reach them," says VSN Marketing Director, Jordi Capdevila. "The professionals of the company make a constant effort to improve communications with our customers. We want to strengthen our relationship and give them all the technical and commercial means they may need to make their purchasing decisions. We work for them and meeting their needs is our obligation."
All the news, announcements and activities of IBC are available through VSN's official website for IBC 2017 on the following link.