In line with its corporate values to foster synergies and collaborations with other partners, and after a fruitful show in 2016, VSN will once again host its Dutch partner Arbor Media at IBC 2017. Both VSN and Arbor Media will provide solutions assessments and live demos during the entire exhibition at booth 7.D25, allowing clients to discover the most advanced and unique workflow for media monitoring and legal compliance.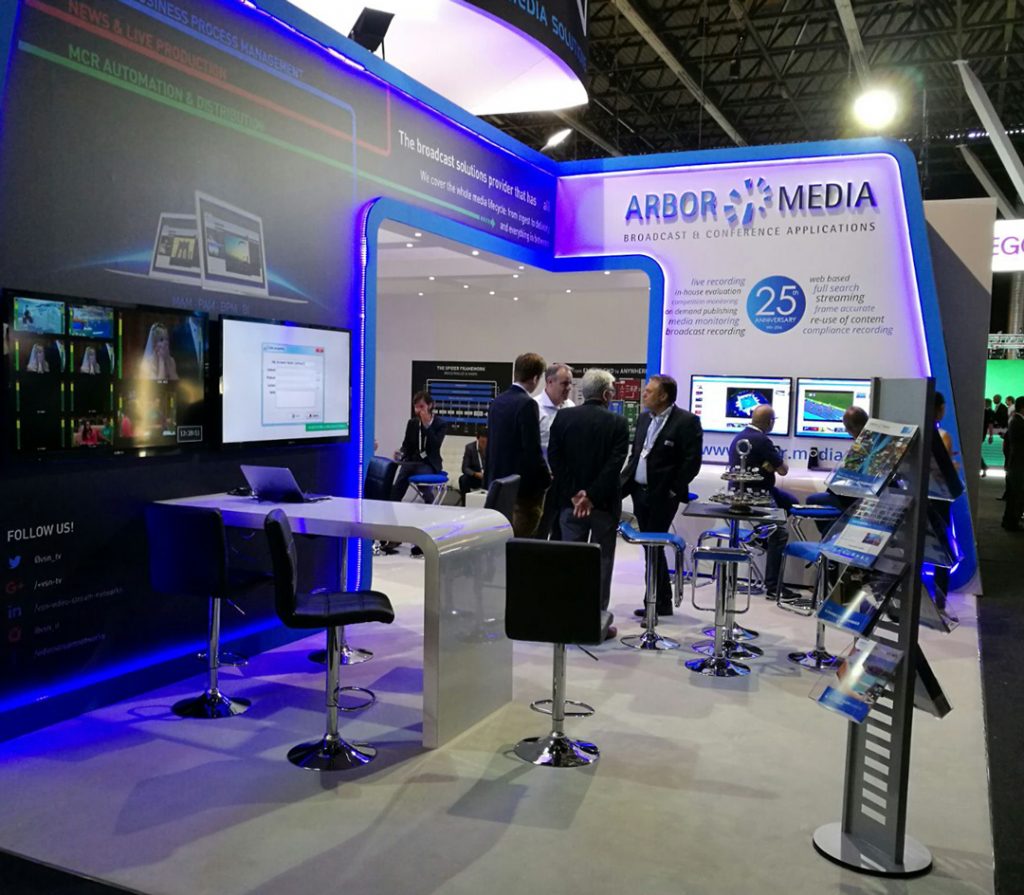 Combining VSN's range of products for programming automation and monitoring with Arbor Media's software for audio and video recording, clients can have access to an advanced and intuitive software solution that can be adapted to any organization. This solution automatically monitors and records TV channels' broadcast on a 24/7 basis without experiencing interruptions.
Furthermore, in conjunction with the commands received from VSNMulticom playout system and VSNCreaTV for traffic management, both companies allow users to control the content that is being broadcasted through the "so-called" Second Screens. As a result, it guarantees that all the programming of any given TV channel is being broadcasted as expected, regardless of the type of platform.
"The quality/cost relationship of both companies' systems, along with their high-performance software and ease of use, perfectly fit any client's requirement," states VSN's COO, Aaron López. "Arbor Media software allows us to complement certain clients' projects that are looking for effective and easy tools for audio and video recording to efficiently meet their needs, no matter what their final application is for," López continues. "That is why we are delighted to host them in our booth and work together once again during IBC 2017".
Arthur Brockhoff, CSO of Arbor Media: "We believe the future of professional video is software. That is why we constantly focus on creating innovative and extremely user-friendly software solutions for a broad spectrum of customers. In order to provide customers with comprehensive solutions we collaborate with industry leaders such as VSN, thereby enabling customers to deploy best-of-breed solutions for all their broadcasting needs."
VSN and Arbor Media executives will be present at booth 7.D25 to demonstrate their software tools and how they perfectly integrate together in any automation, monitoring and media distribution work environment. For those people interested in watch in action any of these solutions, they can book a live demo at IBC 2017 through the following link.