The integration of the state-of-the-art solutions produced by both companies creates a powerful and robust news environment that enhances the video workflows of journalists, editors and producers alike. The combined features of Inception and XPression from Ross Video and VSNLIVECOM and VSNEXPLORER from VSN makes it even easier for users to create, manage, broadcast and archive media content, taking news and live event production to the next level.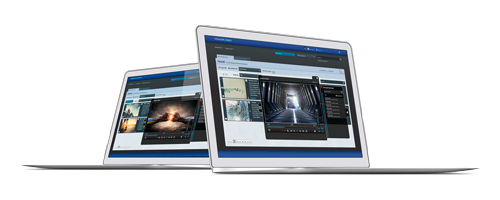 Thanks to Ross Video's and VSN's partnership, the entire news workflow is simpler than ever, enhancing collaborative work between departments. While journalists create their stories in Inception, video editors work on VSNEXPLORER MAM to consolidate the news assets in its editor or use its segments to create EDLs that will work with the NLE of their choice. Once the story and the assets are ready in Inception, VSNLIVECOM and XPression take control of the playout, ensuring all assets are available on the video-servers, perfectly synchronized with the approved rundown coming from Inception and ready to be aired.
Furthermore, thanks to MOS synchronization, every change made in Inception is reflected in VSNLIVECOM in real time. Also in Inception, synched with VSNLIVECOM, it is possible to track what is being cued or stopped, or any missing assets on the video-server. Having such bidirectional synchronization between tools improves communication between departments, making sure everybody has all the information required at all times.
These tools work perfectly with second screens too. Journalists are able to distribute content not only via traditional broadcast but also through any Web TV platforms they have already made available for their customers. From Inception, VSNLIVECOM and VSNEXPLORER are just one click away to choose what content will be distributed to the chosen second screens.
Ross Video's XPression platform includes a powerful real-time motion graphics systems, clip servers, workflow tools and purpose-built software applications. Inception is the ultimate tool to create News Rundowns, discover and curate social media content to use in News production, bringing content from social media into graphics playout and driving engagement using social media polling.
The integration of these two tools with VSNLIVECOM, playout automation software for studio operation, and with VSNEXPLORER, VSN's Media Asset Management solution creates a unique and robust environment that empowers news and live events workflows and helps users to create better, high-quality content with which to engage the audience.
"Working hand in hand with Ross, we know we are on the right path to open new ways in the field of news and video production for the broadcast and Media and Entertainment industries. Our clients know that we are two of the leading companies in the sector, and that by working together, we are ensuring that they will have at their disposal the most advanced technology available in the market for news and live events production", declares Jordi Utiel, VSN's President and CEO.
Shawn Snider, Marketing Product Manager at Ross, comments "this is a great step forward to satisfy the needs of live video production and distribution of modern broadcasters and news environments. With this collaboration with VSN, we are able to deliver an end-to-end workflow that allows users to create, distribute, and archive their most valuable asset: their content. And, of course, the social media capabilities built right into the core of Inception allow them to bring their audience right into the newsroom".
Ross and VSN will attend IBC 2015 with their whole portfolio of solutions for the M&E. Ross will showcase their live production products at stand 9.C10, while VSN will launch a new set of features for VSNEXPLORER, its media management solution, at booth 7.D25.