Once again, VSN attends NAB Show 2016 full of new developments and innovations for its Media Management Solution and its modules. For the first important trade show of the year, the company leader in Media Management systems has prepared various new state-of-the-art developments that contribute to maintain VSN at the avant-garde technology. All these latest improvements could be shown live at VSN's Stand SL8006 during the NAB Show 2016.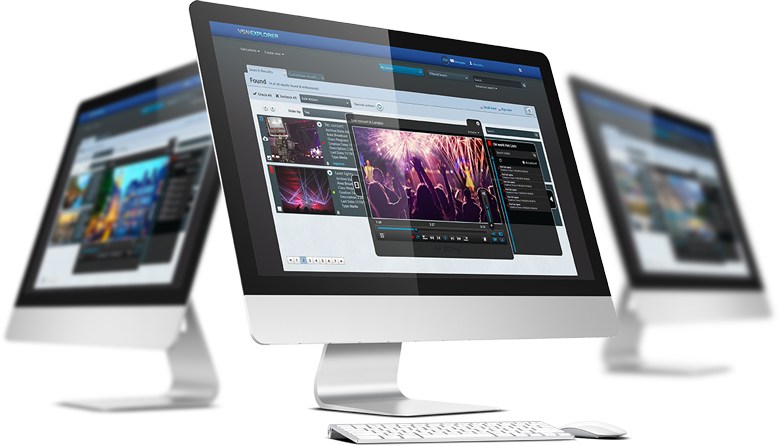 VSN attends NAB Show 2016 full of new releases for its VSNEXPLORER, the Media management solution comprising modules for the Media Asset Management, Production Asset Management, Business Process Management and Business Intelligence. The latest and most important news regarding this suite of software solutions are the following ones:
"For us, NAB Show 2016 is an event with a worldwide impact that is crucial to our strategy. Every year we present new features that revolutionize the way media is managed in the Broadcast and M&E industries", declares Jordi Utiel, VSN's President and CEO. "And this year we have very important developments for VSNEXPLORER that makes us feel very proud, such as its total integration with Microsoft Azure and its Media Services and with Avid's EDLs. We keep helping our users to control the whole media life cycle and, with these new features, we further expand the reach of our portfolio of solutions".
Also, VSN visits NAB Show 2016 with a new and important certification, UNE166002. Thanks to its betting on R&D for the software development, VSN has been awarded with this certification, that guarantees that it enhances and systematizes an efficient management of innovative products to generate advanced technologies. This certification is the best proof that VSN always seeks to use state-of-the-art processes in its daily work, something that has a very positive impact on its portfolio of solutions.
In its technological stand, attendees to NAB 2016 will be able to see all this new features and much more. The company's team of Broadcast and Media & Entertainment engineers and specialists will travel to Las Vegas to exclusively attend those visitors who want to know first-hand our solutions and workflows. Those interested in booking a demo can do so by visiting the page dedicated to the event by clicking here.